Succesverhalen
van klanten en talenten
The proof of the pudding is in the eating. Ontdek waarom onze klanten en onze mensen graag met en bij Spring Professional werken.
Daar draait het tenslotte om: happy employees, happy customers of gelukkige medewerkers, gelukkige klanten.
Daar gaan we elke dag voor.
Ontdek het succesverhaal van Orange waar Spring Professional al
verschillende customer care medewerkers plaatste.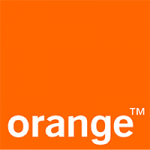 Word geïnspireerd door het succesverhaal van Porter Novelli,
één van 's werelds grootste communicatiebureaus.
Bij Spring Customer Engagement pakken we de dingen graag anders aan dan de rest. Niet omdat we koppig zijn (nu ja, wel een beetje) maar vooral omdat goed nooit goed genoeg voor ons is. Lees vooral zelf hoe onze klanten onze samenwerking ervaren.
Drink een kop koffie met ons en
ontdek wat we voor jou kunnen doen
Zin om met ons te babbelen over het talent dat bij jouw bedrijf past? Plan snel vrijblijvend een gesprek in!